Juan & Antonio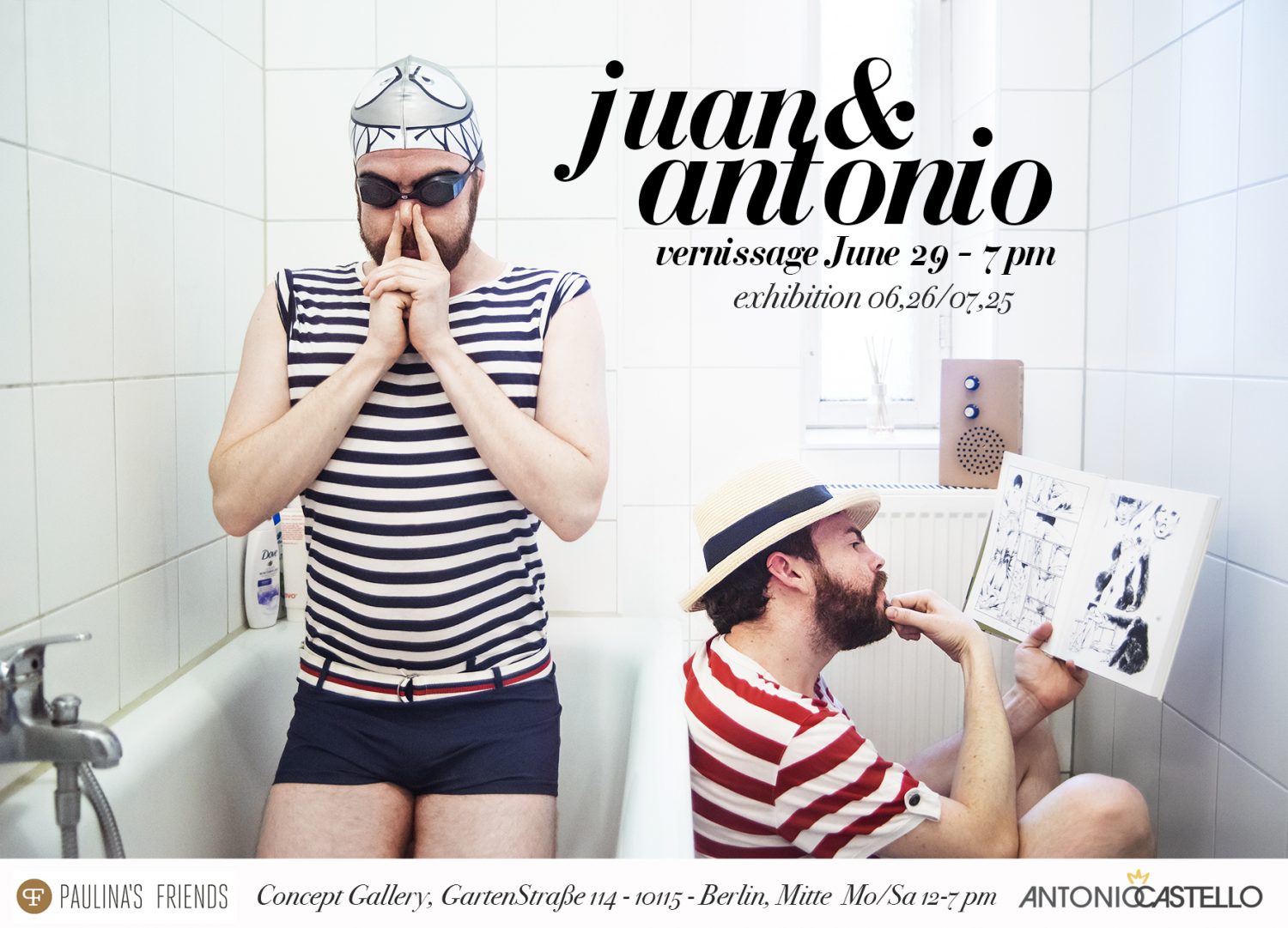 IS IT JUAN OR IS ANTONIO? IT'S ACTUALLY BOTH, JUAN AND ANTONIO.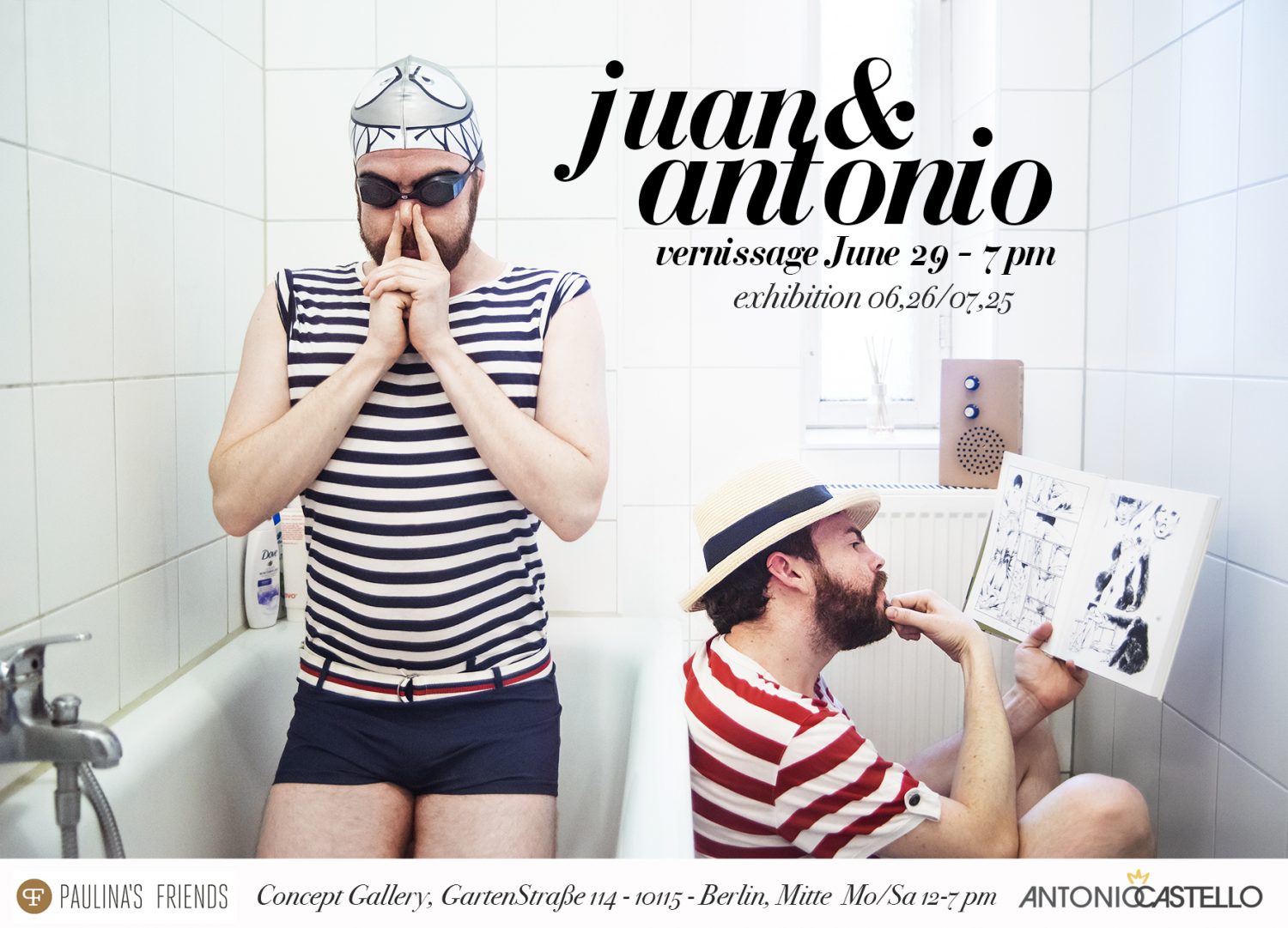 Six years ago the Colombian Artist Juan Hoyos found himself on a completely new life situation as he moved from his hometown in Bogotá to a new place in Miami, Florida. One day walking on the beach after a hard day and many unsuccessful months trying to find his place as an artist in the city Juan met his doppelganger: Antonio Castello.
Since that day Juan and Antonio have been working together as a creative couple. While Juan is the brain behind the operations, the social guy that easily get access to all kind of events and situations meeting other artists and curators, Antonio is the one taking care of the art pieces; somehow shy and introvert Antonio is most of the time in the studio, behind the camera, setting the colors, the frame and on time to time the paintings.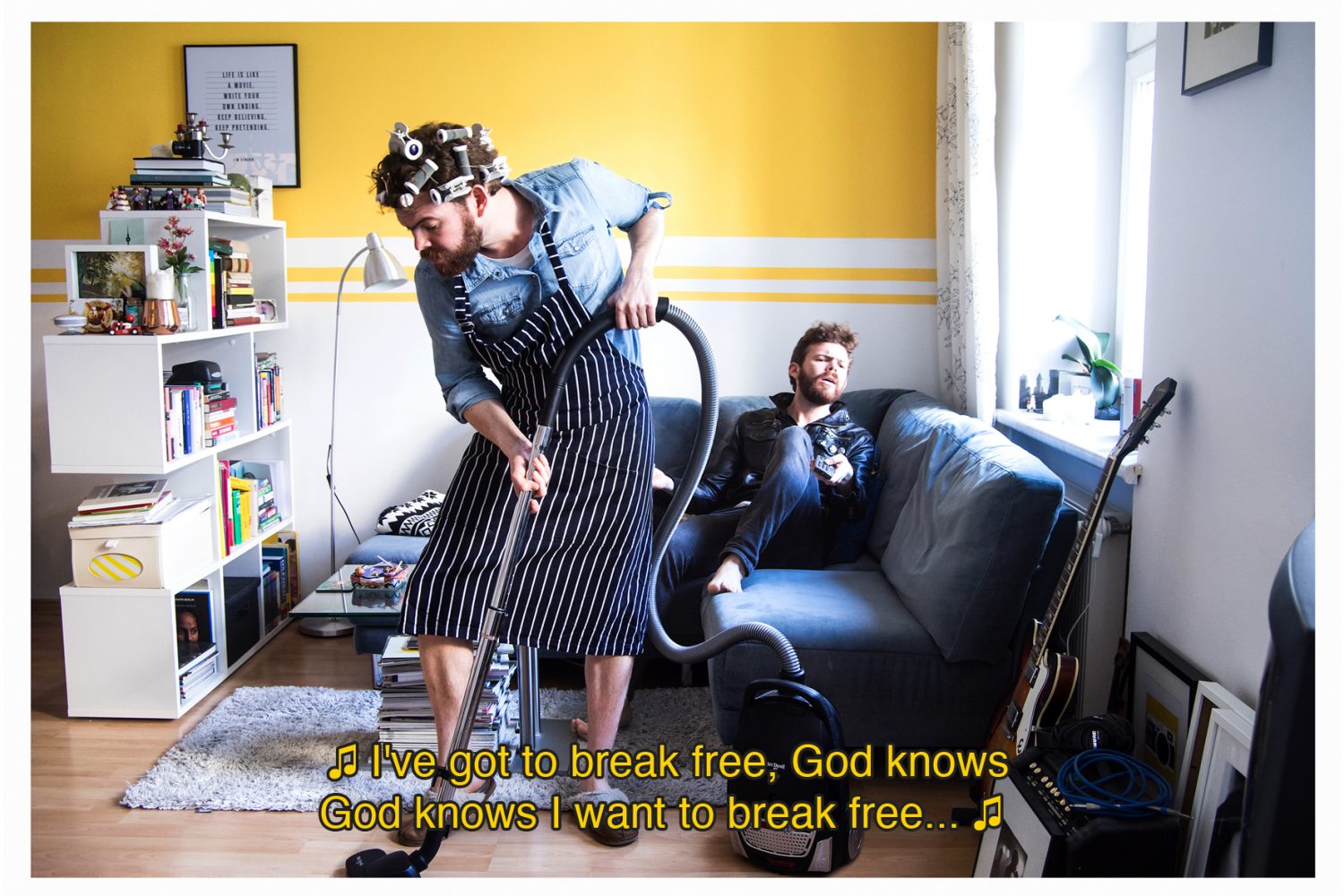 Over the last years Juan and Antonio created an inseparable link, one so strong that you will probably find hard to know who is who, as the one can't live with out the other.
However this has taken the couple to unpleasant situations, sometimes Juan is confused with his twin and forced to say hi to people who only know him as Antonio, or that day in which Antonio was forbidden to get access to a private event as he was on the guest list under the name of Juan.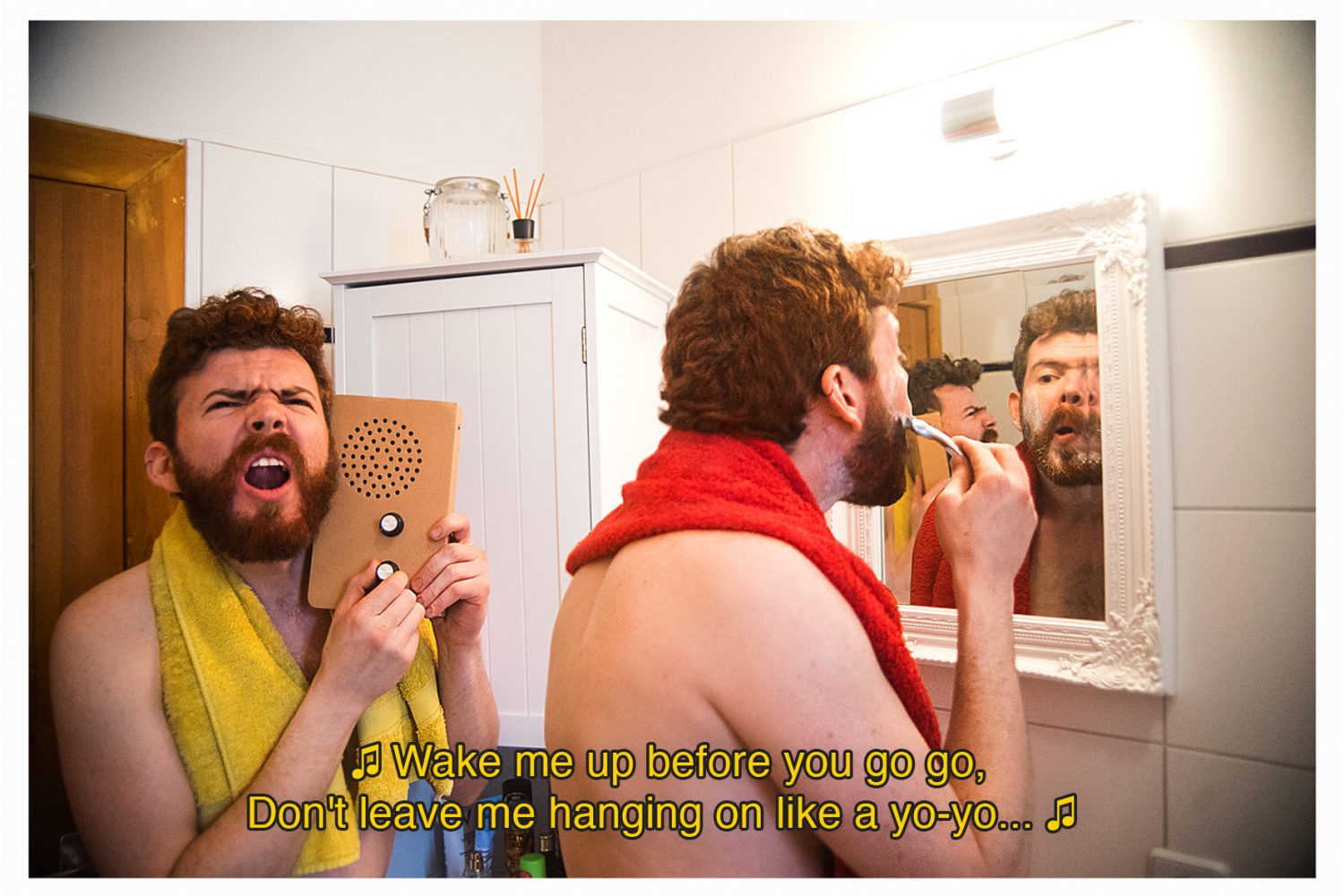 Overwhelmed by the multiple mistakes and confusions Juan and Antonio moved last year to Berlin to start again, here they decided to create a photography journey in which the main characters (them) are easily recognized. In this series we can see the pair in their private home living an ordinary couple life, getting lost around Berlin or enjoy a vacation in a new destination.
An important part of their series is the recreation of classic paintings in which Juan plays the part of the model and Antonio sets the stage and Works behind the camera, after the Photo is ready Antonio then paints directly on the glass.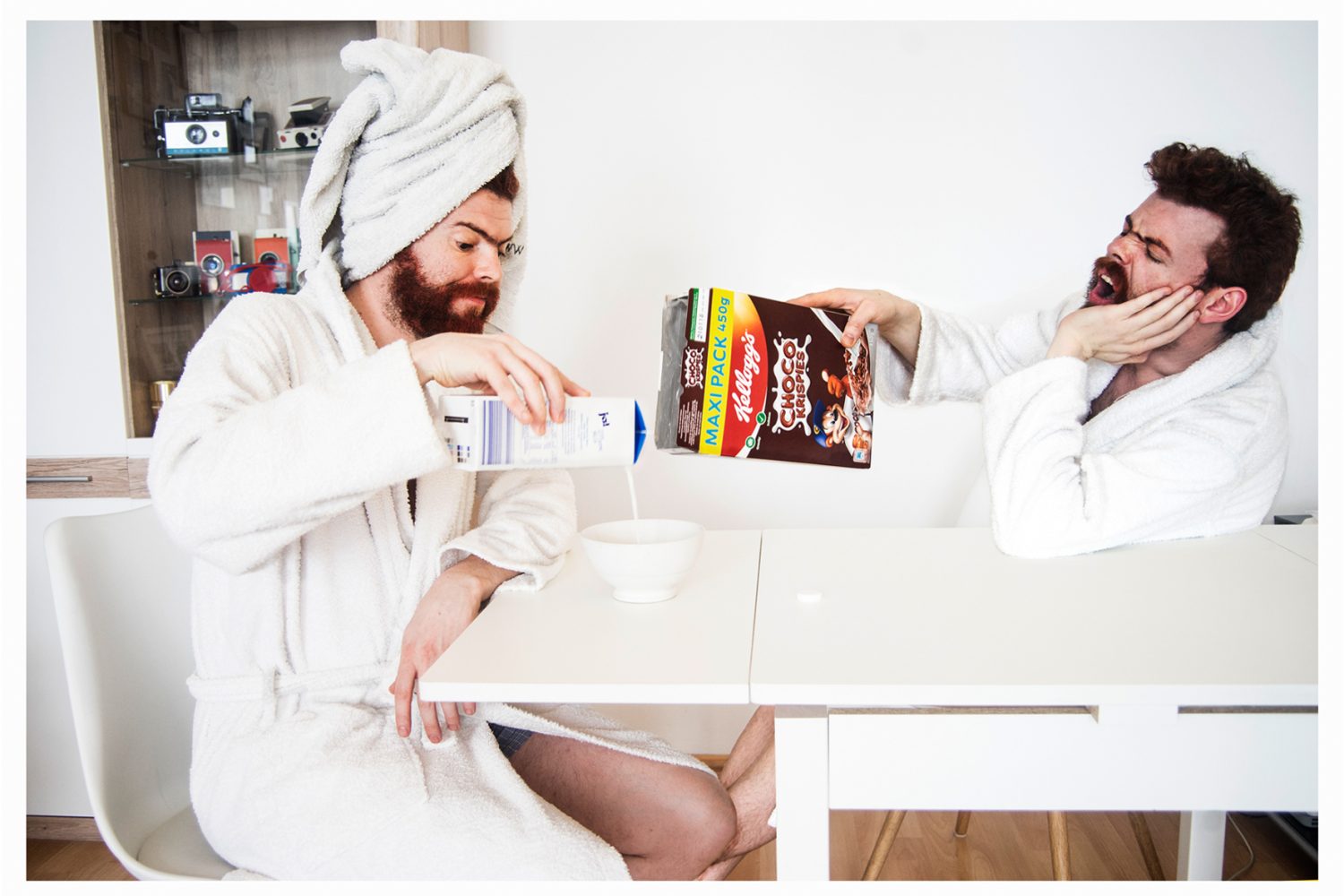 For more information about the artist check out his homepage: http://www.antoniocastello.us/