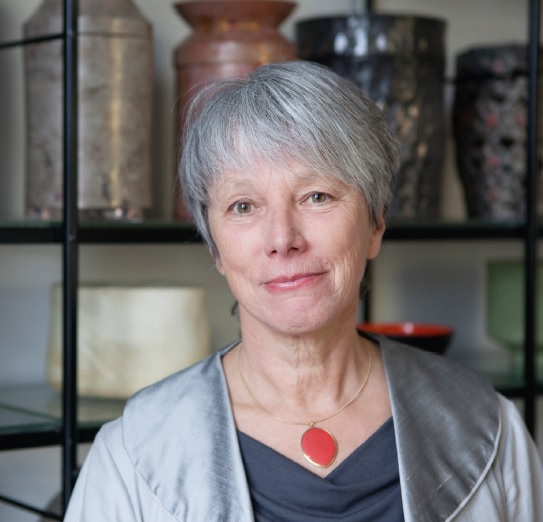 w e i s s ... über den tod hinaus
FACING DEATH WITH DIGNITY
Our "last things" do not have to be arbitrary, but can be designed consciously. w e i s s … über den tod hinaus offers coffins, urns and mourning jewelery designed by artists, contemporarily-designed and manufactured coffins, and an empathetic and artistically-competent guidance on all aspects of farewell art.
www.lydiagastroph.de
The beauty of the last things
by Lydia Gastroph
I was 17 when I first attended a funeral. My classmate had died of leukemia. My memory of this funeral is ambivalent. Her coffin looked as if it had fallen from time: heavy, dark oak, rustic, with massive brass fittings, an ugly monster that had nothing to do with my young friend.
The sight irritated me and remained in my memory. Two decades later, a very emotional, personal experience brought the state of our burial culture to the center of my observations. A friend of mine died of cancer at the age of 34, one year after the birth of her child. She had just become a mother, I visited her in the hospice up until the end. An essential experience from this time is that the passing of life can be just as intense and beautiful as a birth.
This girlfriend too was buried in an ugly oak coffin, which was completely unsuited to her personality. At the time, I had studied jewelry design and goldsmithing at the Munich Academy of Fine Arts and established a successful jewelry manufactory. I began to ask myself different questions: is there really nothing in our culture that approaches death, saying goodbye, and the funeral in a way that respects the deceased and their loved ones? Must our "last things" be so arbitrary? Shouldn't these things be made more intentional, more conscious? The idea took hold of me: we need to RENEW the culture of mourning from the its very basis
The coffin, which the interior architect and carpenter Lene Jünger made for her father, showed me how the design deficit can be remedied at the last farewell. It was simple, modern, beautiful.
Together with her, I founded w e i s s …über den tod hinaus in 2010: artifacts designed by well-known artists – coffins, urns and mourning jewelry made with the highest levels of artistry and craftsmanship, designed to be harmoniously integrated into a modern residential environment as furniture or vessels . The idea of supplementing the exhibitions with readings, lectures and concerts was not far behind, and invitations to exhibit in galleries, churches and hospices followed. Even during these events, I realized that many people have lost or questioned the knowledge about our rituals of farewell. The insecurity in dealing with the "last things", the fear of it, was tangible. Finally, I became an undertaker at my younger sister's behest.