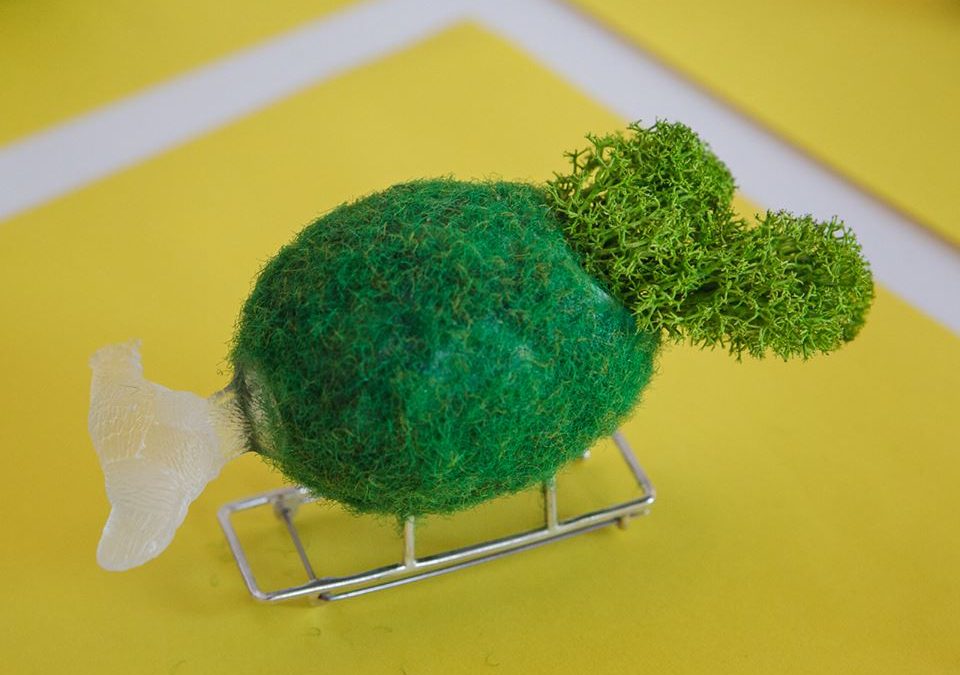 Romanian Autor – art magazine and fair
Interview with Dan Piersinaru, founder of Autor Art Magazine and Fair
Text: Paulina Tsvetanova
Dear Dan Piersinaru, you are the founder of Autor – an open and active platform for contemporary jewelry designers in Romania. Tell us more about your background?
My main background is within visual arts. I have studied fine arts for 10 years and have begun my work as an artist by expressing myself through photography and video, mainly, and through contemporary art installations as well. When I am asked what I do, my answer is: I am a visual artist. It is what defines me. At the same time, I realise that it is, indeed, lacking precision, to say that you only have one background. After all, our background always consists of a multitude of things that contextually define different periods of our lives.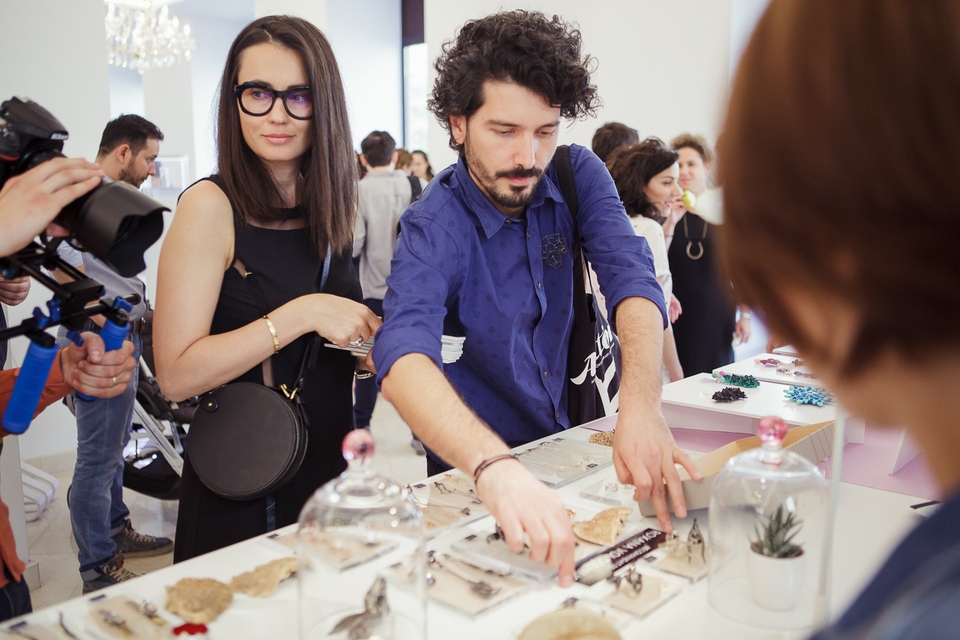 How was born the idea of Autor Magazine?
The idea behind the Autor Magazine appeared in 2013, from my then-collaborator, Oana Tudoran. We met in London and she pretty much told me then: Dan, it would be really cool if you made a contemporary jewelry magazine! She is an extremely talented creative and I knew that, working with her, would lead to a wonderful project. So I told her, "If you're in, we'll make this magazine happen together". It was a challenge, I had no idea what publishing a magazine implied.



The magazine has been released twice yearly?
Our initial wish was that Autor Magazine come out twice a year. Yet, I understood that for such a magazine of contemporary jewelry design, publishing it once a year is sufficient.
Autor Magazine has a very well defined concept. It intends to present contemporary jewelry in relation to the human body. Each edition has a different theme. We create a submission with at least three months in advance, receive proposals from artists and then select those proposals that we consider most innovative, connected to the proposed theme, and the relation between the jewelry piece and the human body.
What is the USP of the Autor Magazine compared to other magazines such as Art Aurea, Current Obsession, and platforms like Klimt, AJF?
First of all, Autor Magazine is an experiment. It is part of the Autor platform and, at this moment, it doesn't have a commercial component to pressure us. What we are keen to do through this magazine is express our creativity and vision regarding contemporary jewelry. Autor Magazine is, first of all, a pet project. I don't know how the other magazines are published, but all I can say is that, surely, coming up with such a project in print is not an easy thing to achieve today. I am pleased and glad that there are other similar magazines coming out and I wish for them to continue on with the wonderful projects that they have begun. Autor Magazine is a physical object at the moment; it does not have a digital extension as of now.
Who are your international partners?
We have great collaborations with Chrome Yellow Publishing (UK), Alchimia Jewelry School (Italy), Joya Barcelona, Athens Jewelry Week, myday-byday (Rome), Galerie Ra (Amsterdam), Galerie Beyond (Antwerp), Moquii, do you read me?!, Paulina's Friends (Germany), and many others. These are friends who believe and back up our every endeavor in promoting and selling the magazine.
Autor, the international contemporary jewelry fair, is our first project, which began in 2009. Later on, it became a platform that now includes the Autor magazine, a website, and a promoting mechanism for young artists from the contemporary jewelry design domain through the awarding of special prizes meant to stimulate and help them in this field.
Do you have an own gallery?
Not yet 🙂
Meanwhile you are recognized beyond the borders of Romania. How did you manage this? How big is your team?
At this moment, the Autor fair is 60% international. Our development in an international direction began in 2013 and it is in a continuous expansion ever since. My only explanation is that I owe it to social media. Our entire development, both locally and on an international scale, has been organic. The main team behind the event is composed of two people, and at times, when we have ongoing projects, the team may grow to up to six people.
The art jewelry market is a very special one. How would you describe its features and differences to the rest art market?
If we are to compare the two fields, my first thought regarding art jewelry would be that it is always in a relation with the human body. It is an aspect that should not be neglected when we think of what the difference is between the art market and the contemporary jewelry market. A jewel remains just that even when it is a piece of art, when it is worn, taken out into the world and perceived in relation to its owner.

Is Romania an important country in the art jewelry market and why?
Every place, every country has a special role to play in the contemporary jewelry domain. Every country has its specific, and this is extremely important because it maintains its variety and creative spirit. Romania has its important role in this field, and what we are doing right now is to define the future alongside other creative areas in the world.
Does the Romanian society support your initiative? What could be improved? Your perception on chances, perspectives, risks and opportunities there?
We wouldn't be where we are today without the Romanian society! There are many things that could be further developed regarding the creative industries in Romania and Eastern Europe. We are confronted by certain aspects that, for example, in Western Europe have long been settled. One of them has to do with the lack of adequate spaces to sustain and develop a fair in, be it addressing jewelry or contemporary art. The risks are connected to the fact that, in the absence of special attention from the state towards these creative fields, it can in time block their development. The opportunity mainly consists of the fact that things are only just beginning and have this pioneering component, and so there is plenty of curiosity and openness from the public towards these fields. Curiosity, the wish for evolution, discovery, and research, are all elements which make society alive and vibrating.
Thank you, dear Dan, for this interview!